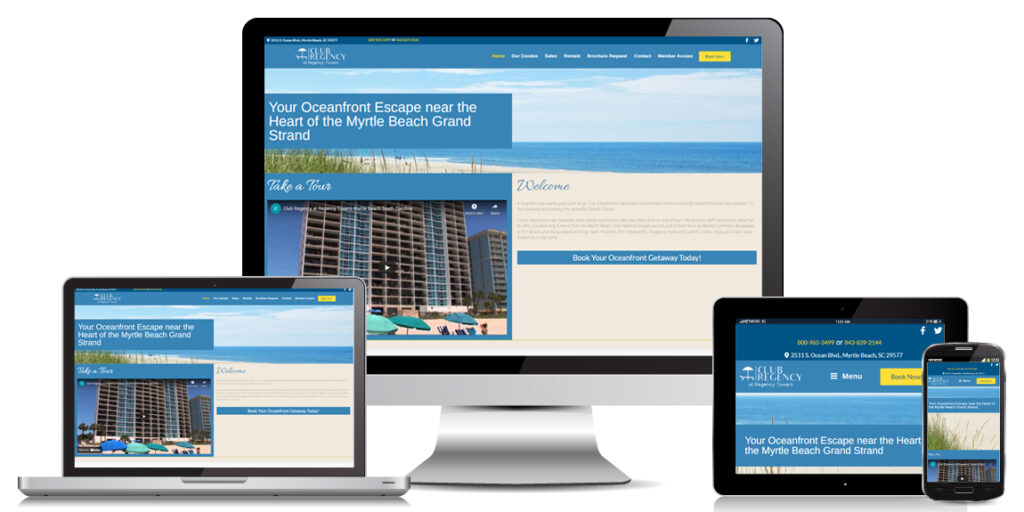 Club Regency – Resort-Hotel Web Design was completely customized design for the client and is a responsive web design. It features a booking engine, a contact page, and a homeowner login. Facebook and Twitter are also integrated into the website. 
Club Regency is part of the Disney Vacation Club preferred property. 
This Resort – Hotel Website was designed by Marketing Provisions for Club Regency, located in Myrtle Beach, SC on the ocean front.
Booking Engine integrated
Member Access
Mobile Friendly