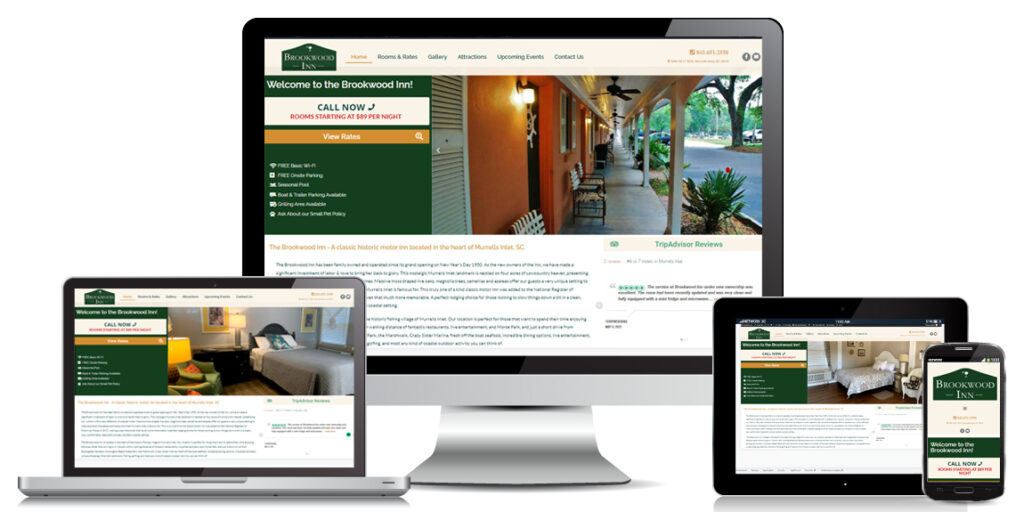 Brookwood Inn – Resort-Hotel Website Design was a completely customized design for the client. It features a gallery, a contact page, and an API for Upcoming Events. Facebook are also integrated into the website. 
Brookwood Inn is a historic property and is on the National Register of Historical Places. 
This Resort – Hotel Website was designed by Marketing Provisions for Brookwood Inn, located in Murrells Inlet, SC.
Gallery
API integration
Mobile Friendly