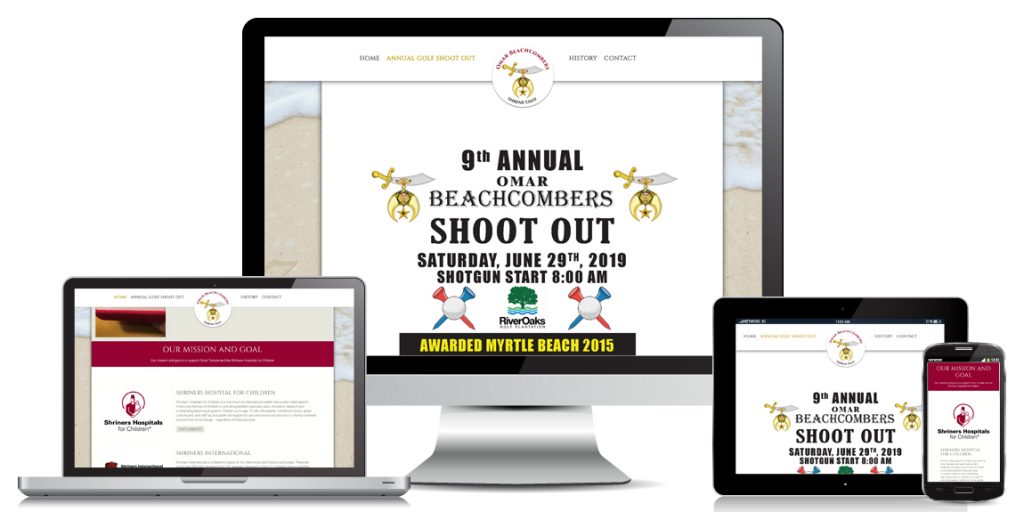 The Omar Beachcombers Shrine Unit – Non Profit Web Design was designed to help with fund raising, with the proceeds donated to the Shriners Hospital for Kids.   
This website has a list of both sponsors and donors. 
This web design was created for a Shriners non profit organization that holds a yearly golf tournament, a BBQ and a fish fry. 
Sponsors Gallery
Mobile Friendly