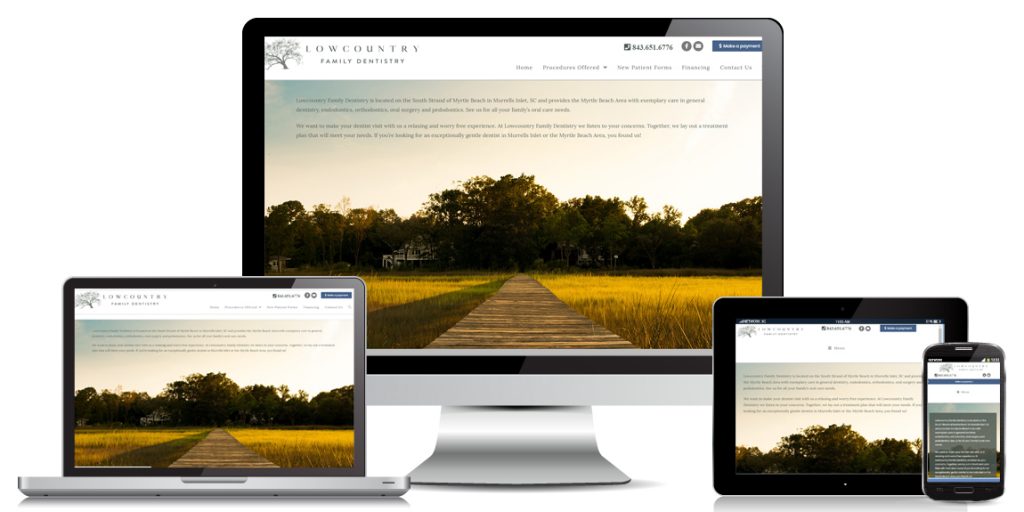 The Lowcountry Family Dentistry – Health & Wellness Web Design incorporates a payment gateway as well as a contact form. There is a lot of information about their services. 
It is built with WordPress and is a responsive web design so it looks great on any device.
Lowcountry Family Dentistry is located in Murrells Inlet, SC and offers general dentistry, endodontics, orthodontics, oral surgery and pedodontics.
Payment Gateway
Mobile Friendly
WordPress CMS