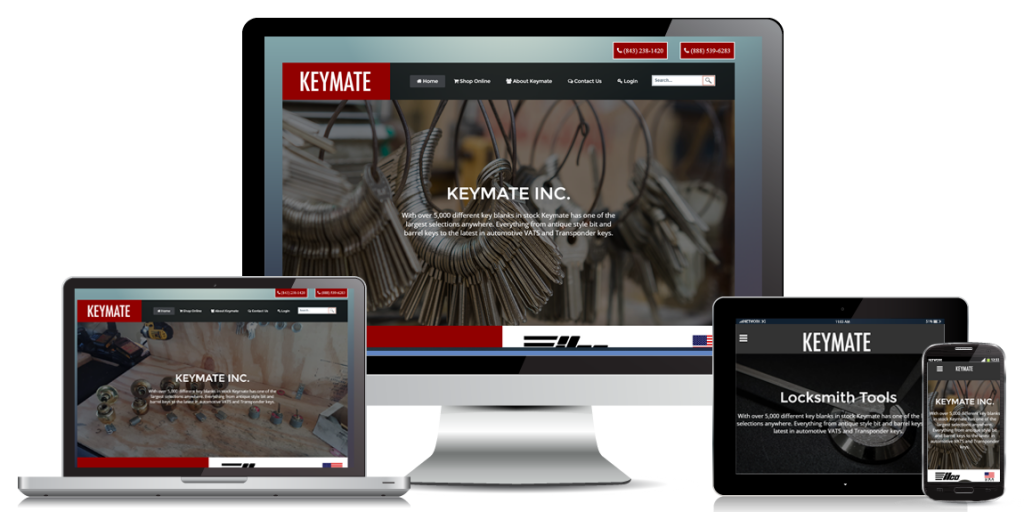 E-Commerce web design was created using Joomla! and VirtueMart. The website has different pricing levels that are used for wholesalers, dealers and the general public.
It is a mobile friendly and product heavy site. You can filter the search to exactly what you are looking for. 
This e-Commerce Website Design was built for Keymate Inc., a local locksmith that sells nationwide, and is located in Myrtle Beach, SC.
With this website other locksmiths and the general public can purchase parts and accessories. 
e-Commerce Web Design
Wholesale, Dealer, and General Public Pricing
Filter Search
VirtueMart
Joomla! CMS
Mobile Friendly