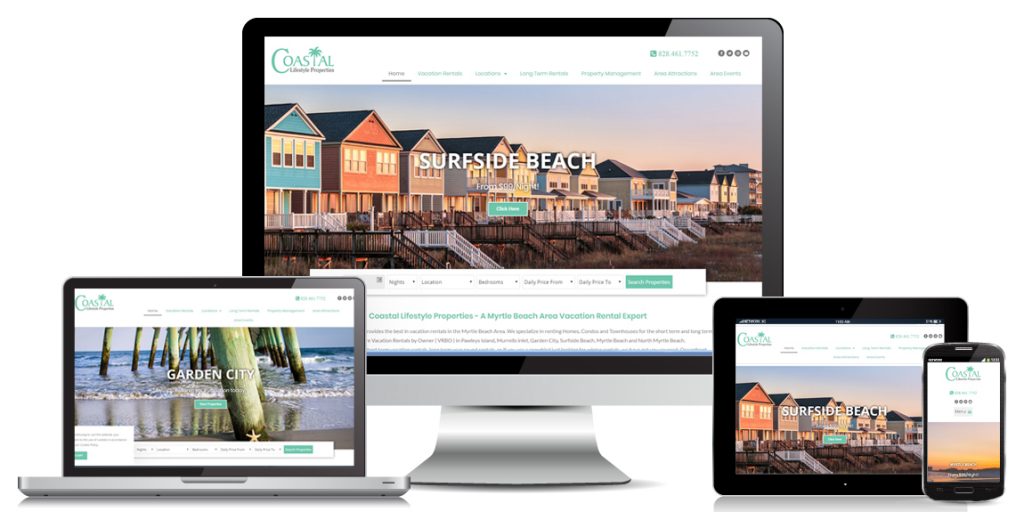 The Coastal Lifestyle Properties – Property Management Web Design has a search properties feature and is currently tied into VRBO. It can also be tied into other 3rd party booking sites such as Expedia, Travelocity, etc.  
This site incorporates responsive web design standards, so it looks great on any device.
Coastal Lifestyle Properties is located in Myrtle Beach, SC and is a property management company that specializes in renting homes, condos and townhouses for short and long term rentals.
Search properties
Linked to 3rd party booking sites
Animated Slideshow
WordPress CMS
Mobile Friendly