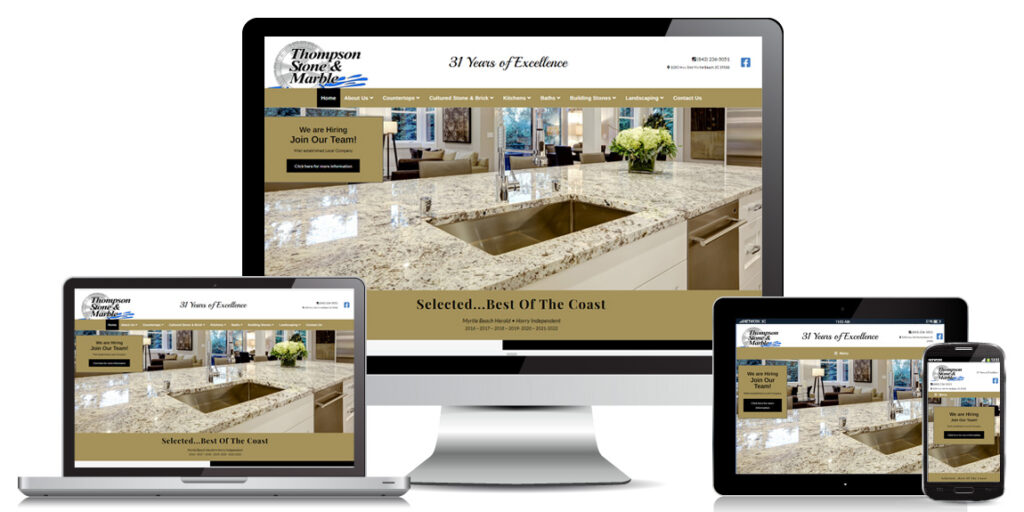 The Thompson Stone & Marble – Contractor Website Design is built with WordPress, has several galleries of their products and their work . It incorporates responsive web design standards so it looks great on any device. 
On the top menu the phone numbers are clickable for mobile devices. 
Thompson Stone & Marble is located in Myrtle Beach and is open to the public.
Responsive Layout
Galleries
WordPress CMS