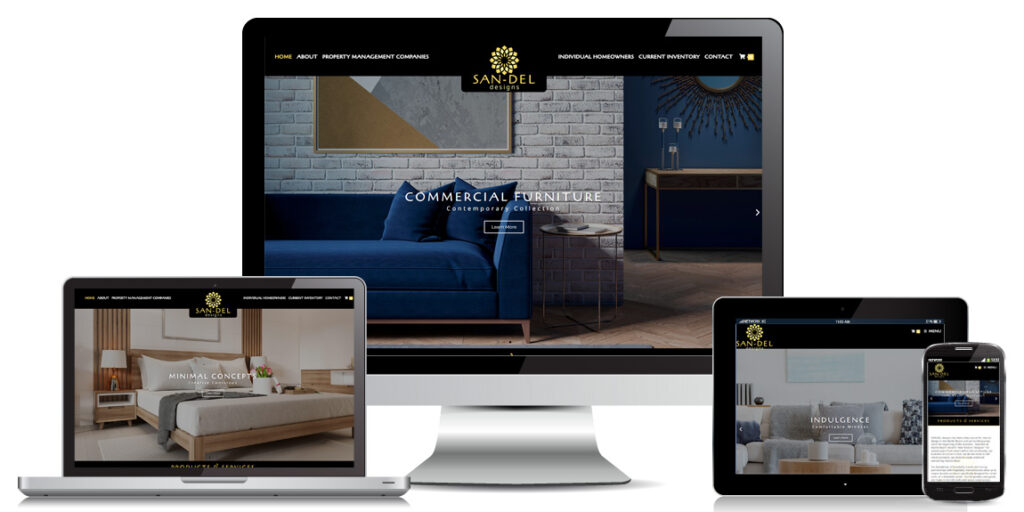 The San-Del designs – Contractor Website is built with WordPress, has several galleries showing off their work and an animated slideshow. It incorporates responsive web design standards so it looks great on any device. 
On the top menu the phone number is clickable for mobile devices. 
San-Del designs is located in Myrtle Beach, SC and is an interior deisnger specialist.
Responsive Layout
Animated Slideshow
WordPress CMS