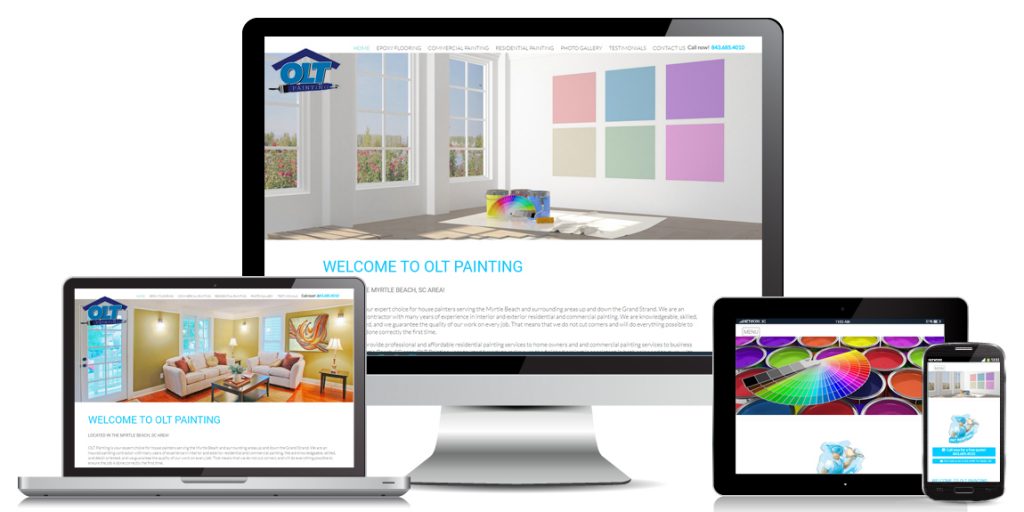 This contractor web design was built on Joomla! and has multiple galleries of their work, a blog page, a testimonials page as well as a contact form. 
This painting contractor website was designed for a local Myrtle Beach, SC painter, OLT Painting.
OLT Painting Services of Myrtle Beach, SC offers affordable painting services for residential and commercial customers all along the Grand Strand. Their specialty is epoxy floor covering. 
Animated Slideshow
Gallery for photos
Latest News/Blog
Testimonials
Joomla! CMS