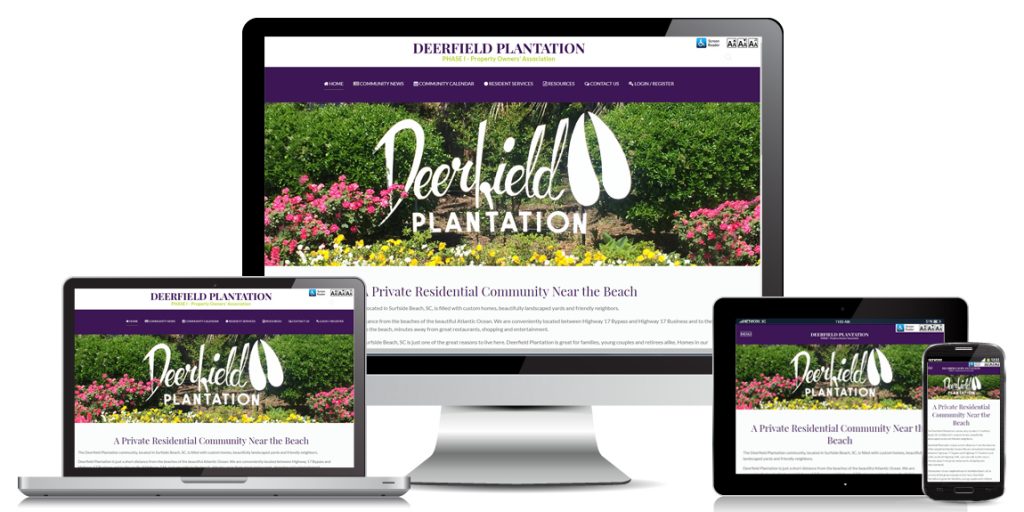 The Deerfield Plantation POA Web Design is built with Joomla! and incorporates responsive web design standards, so it looks great on any device.
This HOA website has a login for property owners, a calendar, latest news and announcements. There is a search bar to search through the pages as well as a screen reader to make the fonts bigger for easy reading. 
Deerfield Planation Phase I is located in Myrtle Beach and is a residential neighborhood of custom homes.
Responsive Layout
Animated Slideshow
Only Registered Users can see information
Search Bar
Screen Reader
DocMan
Joomla!