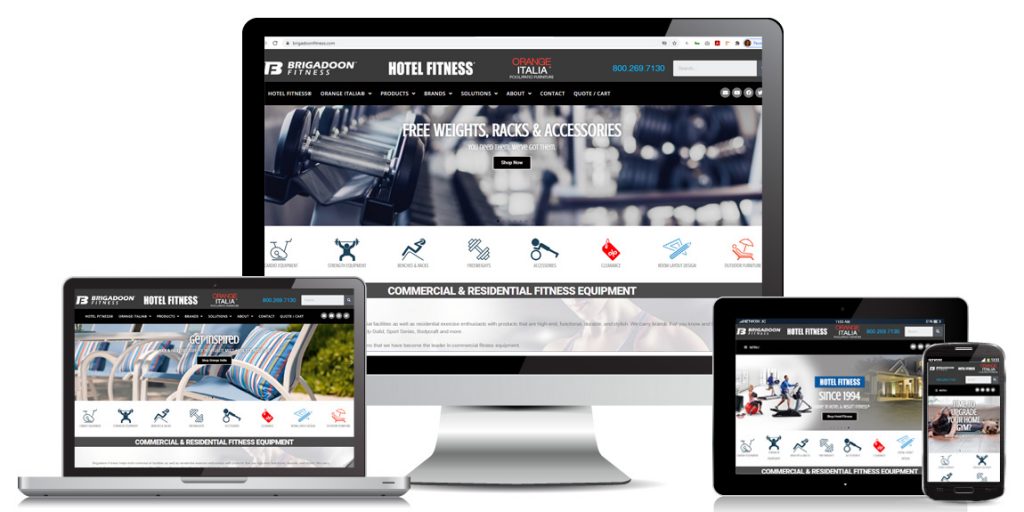 This e-Commerce website design features a searchable inventory for their fitness and pool/patio furniture. You can sort by brand and product category. 
The Social Media integration takes you to their Facebook, Twitter, and YouTube accounts. 
This e-Commerce website was designed for Brigadoon Fitness, located in Fort Wayne, IN. Brigadoon Fitness sells exercise equipment and pool/patio furniture to resorts & hotels, Gyms as well as offering wholesale prices to the public. 
Searchable Inventory
WooCommerce 
Animated Slideshow
WordPress CMS
Social Media Integrations