There's more to our websites...
...than just great design!

There's more to our websites...
...than just great design!
Marketing Provisions incorporates all aspects of website design and development when building a custom website. For any size business in Myrtle Beach, SC and beyond, it makes sense to work with just one company from concept to finish, it will not only save you time but money as well.
When working with our company, your business will have a custom website design that looks great, works specifically for your services, enhances your visibility online and brings you new customers. We are experts at designing websites, coding, programming and marketing integration that will produce actual results.
Websites from Marketing Provisions encompass all business types. Whether you are , hotel, restaurant, or contractor we can build you a custom website design that will work for you and your business.  We also design specialty websites for retail stores that need an e-commerce website and real estate websites for an agent or a company that needs the MLS incorporated, we can do it.
MAYBE OUR VIDEO EXPLAINER BELOW WILL HELP YOU DECIDE?
All of our websites are mobile friendly, so visitors can see the same website from their desktop, laptop or while scrolling on their smart phone. Your customers will find your website easy to use, appreciate it and keep coming back. With call to action buttons on the website, you will be just a click away from your patrons.  
In addition to custom website design, our websites have basic Search Engine Optimization (SEO) built right in. This helps to raise your online presence in the search engines, such as Google, Bing and Yahoo. We also offer more in-depth SEO services to really get your business found on the search engines.
Marketing Provisions also offers secure dedicated website hosting and exchange email hosting solutions for our clients. We provide a dedicated IP address for you and you alone, which helps with your SEO, since search engines grade a website on page speed. Our servers are built with your website in mind.
Think of Marketing Provisions as your dedicated IT department in Myrtle Beach, SC. We design, host and maintain your company's website. Call on just one company for custom website design and development.
GET YOUR WEBSITE FOUND!
With Marketing Provisions, we help you get your website found online! Do you know where most of your new customers are coming from? The internet. Everyday people are going online and using searching for information or products that they want. They are using not only their desktop or laptops, but now, more than ever, people are using tablets and smart phones to search for what they want online.
Not only do we provide a great user experience (UX), we focus attention to the call to actions we've set in place on your website for visitors to easily convert online traffic to leads or sales. Basically, we help put more money in your pockets with our website design and development along with integrated marketing tools.
Everyday people are online looking for suggestions, specific businesses, reviews and even driving directions. Marketing Provisions builds custom websites that are seen on all devices, rank well on all search engines and integrate with your social media to help drive more people to your website and your business.
WHY SHOULD PEOPLE GO TO YOUR WEBSITE?
Think of your website as a salesperson that works 24/7. People should go to your website because it is a represents your actual place of business, and it gives the most comprehensive description to a potential customer.
Marketing Provisions will provide a unique design that looks and feels like your actual brick and mortar business. The advantage of a website is that it provides information for people searching or buying during your off hours. It can provide more information on your products or services, show pictures and/or videos of your merchandise, show testimonials from past customers and so much more.
A great website showcases your business and products/services. It should set you up as the authority in your market and answer questions about your business. The longer people spend on your website, the better the search engines rank you.
HOW DO WE ATTRACT MORE VISITORS TO YOUR WEBSITE?
Our custom website designs are built correctly right from the start. From the backend technical layout to the front end user-friendly experience. This makes it easier for the search engines to find and index your website.
If you hire us to write the content for your website, we make sure that we structure the content so that it is not only friendly for your human visitors, but for the search engine robots as well. We perform extensive research to find the keywords and long tail keywords that are optimal to help your business rank well.  
At Marketing Provisions, we know what to do and how to do it. Research it yourself, ranking a website includes great content, a mobile friendly website, great user experience and technical structure.
SEO IS IN EVERYTHING WE DO
Since our custom website designs have basic SEO built in you already have a head start over the DIY websites and some other design companies. It is simple for us, but not so simple for others. It's how we truly optimize a website that has other web designers stumped. It's rumored that Google alone has over 200 factors that decide website placement on their search engine. Why take a chance on another designer that doesn't know what they're doing? Choose Marketing Provisions from the start.
SEO is in our website design, programming code, layout, call to actions, referrals, content, keywords and so on. We make it seem simple with our expertise. We then use other mediums along with SEO such as Social Media Marketing to attract more business for you.
Along with basic Search Engine Optimization, we offer additional SEO services that include listing your website in local and national directories, writing blog posts and publishing them on online sites, getting backlinks from sites with high ranking domain authority, posting to social media sites, and more.
As we mentioned, everything works hand in hand with the web design and integrates seamlessly while helping the entire process to become even more powerful. These are only a few mentions of what we do for our clients. We make it easy and affordable with all our integrated marketing solutions.
WHAT SEPARATES US FROM OTHER WEB  DESIGN AND DEVELOPMENT AGENCIES?
Marketing Provisions is an experienced marketing company that has worked with many businesses for over 10 years. Not only are we great Website Designers and SEO experts, we integrate online marketing and off-line marketing campaigns to get more visitors, which translates to more business for you.  
Under an SEO services program we track each website visit and report to our clients about what kind of actions were taken. Did they make a phone call, make a purchase or make a booking? What are the demographics, what were they most focused on? And many other insights. We provide the results and then discuss in plain and simple English what actions took place and what our recommendations are for the next step. All the while our clients notice an increase in their bank accounts and everyone is happy.
OUR CLIENTS SUCCESS AFFECTS OUR SUCCESS!
Not only do we have the creative and technical knowledge for website design and marketing, we understand business and work with you to understand yours. We discuss what your goals are and then help you achieve those goals through web design, online marketing, traditional marketing and social media marketing programs.
Think of us more like business consultants and lead generators. It's our job to put potential customers in front of you so you can close the deal!
DO IT RIGHT FROM THE BEGINNING …
Get a return on your investment. Don't just settle for any website designer. Invest your money into a website with marketing integration and focus putting more money back into your pockets. At Marketing Provisions, our marketing strategies pay for themselves.
Marketing Provisions encompasses all aspects of website design and development as well as programming to create the website of your dreams!
What does this mean for your business? Savings and success! Working with just one company from concept to finish saves you time and money. You will have a website that looks great, works for your business, enhances your business and gets you new customers.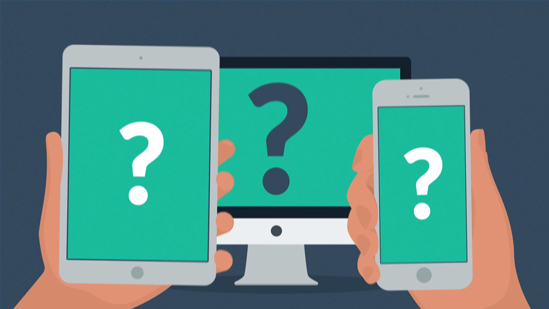 RESPONSIVE WEBSITE DESIGN A responsive website design is a website that adjusts the layout to whatever device you are using, be it a desktop computer, …