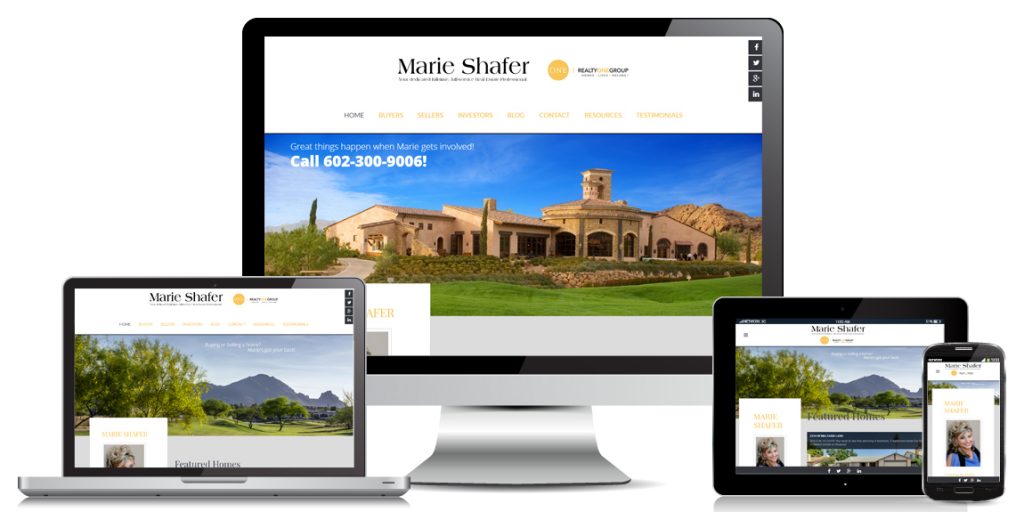 This real estate website design was built on WordPress and has an integrated MLS. You can search properties for sale by map, neighborhood or by zip code. There is also a latest news blog section that posts directly to social media. A CMS in the back end helps capture leads, send market reports and automated email drip campaigns. 
It's a responsive web design, so it looks great on any device.
This web design was created for Marie Shafer Real Estate in Peoria, AZ. She helps buyers, sellers and investors in the Phoenix area. If you're looking to buy or sell a home, Marie Shafer wants to be your realtor.
Automated social media posting
MLS integration
Blog section
iHomefinder
WordPress CMS