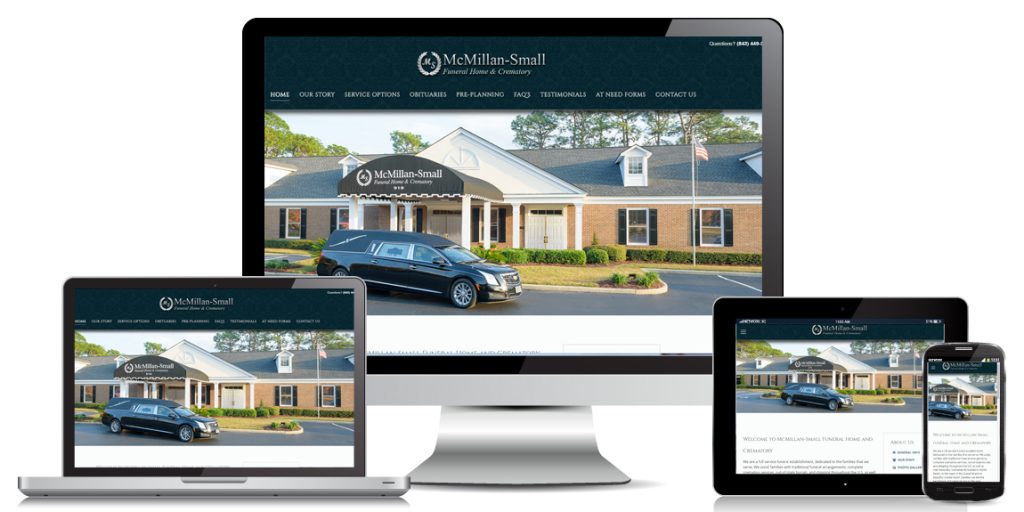 This web design was created for McMillan-Small funeral home in the Myrtle Beach area.
This project was a complete website redesign with an emphasis on a virtual obituary section.  Our Content Management System allows family members to update their loved one's virtual memorial by reading comments, adding and editing content and uploading photos.  
Our content management system also allows our client to update their site's content. A photo gallery, services calendar, testimonials and much more are also included on the website.
User-Interactive Memorial
Photo Gallery
Services Calendar
Testimonials
Online Forms
Mobile Friendly