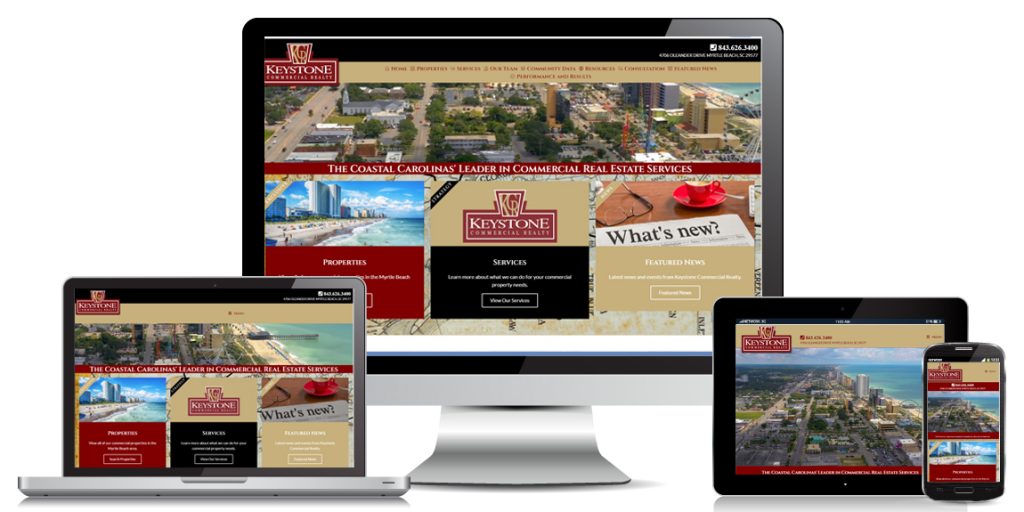 On this Keystone Commercial Realty – Real Estate Web Design you can search for commercial properties that they have listed, research community data by county and city, as well as get information about local Code of Ordinances. 
It  features a video of Myrtle Beach instead of the standard slideshow or static image. It's user friendly as well as a responsive design.
This new website for Keystone Commercial Realty, located in Myrtle Beach, SC.
Search properties
Contact Form
Mobile Friendly
WordPress