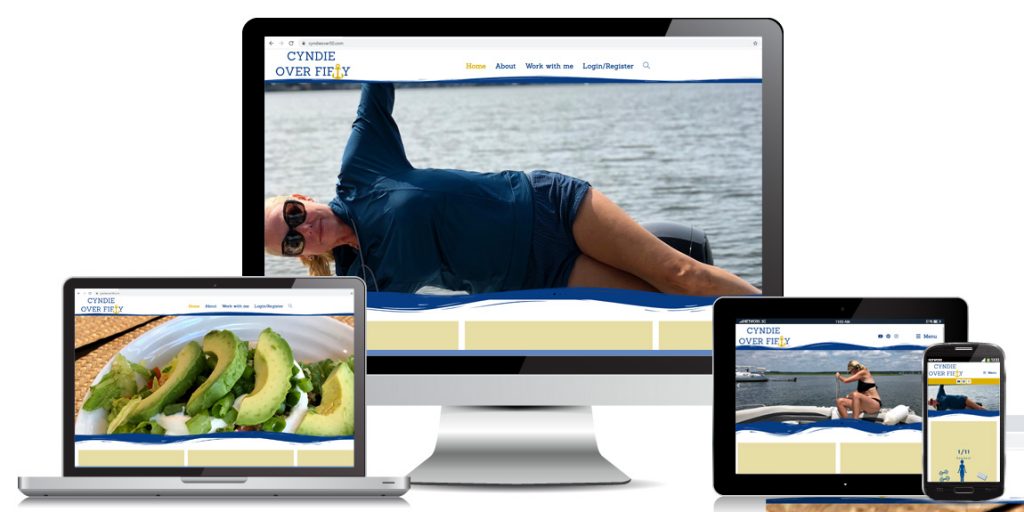 The Cyndie Over 50- Health & Wellness Web Design has a blog section with videos,  a registration page to sign up for her virtual Personal Training classes. 
This incorporates responsive web design standards, so it looks great on any device.
This website design was created for Cyndie Over 50, located in Myrtle Beach, SC.
Animated Slideshow
WordPress
Mobile Friendly