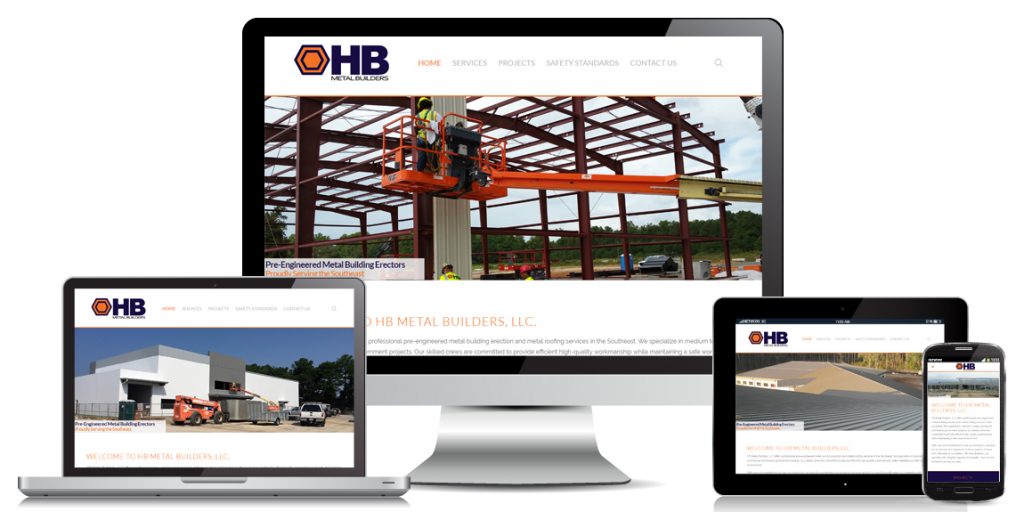 This contractor website design is built with Joomla and incorporates responsive web design standards, so it looks great on any device.
It has a services page with links to their projects as well as the manufacturers that they use.  Also included are a projects gallery feature as well as an online employment forms. 
We designed this contractor website for HB Metal Builders, LLC, located in Longs, SC.
Animated Slideshow
Catalog of Projects
Online Employment Forms
Mobile Friendly